Dr.
Phoebus
Wong
Medical Doctor
With more than 20 years of experience in cosmetic and laser skincare, Dr. Phoebus Wong is committed to provide his patients up-to-date and truthful facts on the most advanced technology in the skincare field.   The goal of fulfilling each and every of his patient's unique and personal need is achieved by continuous inputting: inputting time in new researches and educational events for the best technologies available on the market, and inputting investment to new and improved equipment from time to time.
However, having the newest technologies and safest equipment is not all – in Richmond Laser Skin Care & Wellness Centre you will also find a dedicated group of laser technicians, skincare consultants and administrative professionals – lead by Dr. Phoebus Wong to provide surgical excellence, exceptional aesthetics, friendly and personal skincare advises and services – all delivered within a professional and caring environment.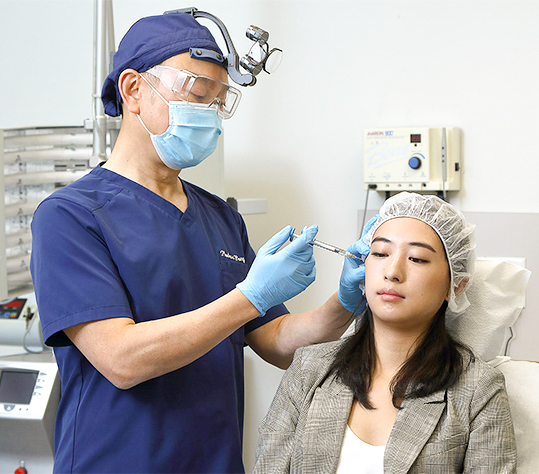 Dr. Phoebus Wong's Distinction and Membership
Fellow member of American Society for Laser Medicine and Surgery – www.aslms.org

Member of American Society of Cosmetic Dermatology and Aesthetic Surgery – www.ascdas.org
Member of American Society for Bariatric Physicians – www.asbp.org
Member of International Meso-Lipotherapy Society – www.aestheticmd.com
Honors, M.B. Bch., BAO, LRCPI, LRCSI, Royal College of Surgeons in Ireland (National University of Ireland)
Allergan – Juvederm & Botox cosmetics Double Diamond Injector and Certified Trainer since 2000 – www.allergan.com
Member of the FACE Institute by Allergan – a prestige group for top injectors in the country
Appointed Botox and Juvederm speaker for Allergan Asia Pacific Region
First overseas Chinese member of Chinese Society of Aesthetic and Plastic Doctor, China
Honorary member of Chinese Surgery Plastic Chapter of Pan Asia Academy of Facial Plastic and Reconstructive Surgery, China
Consultant for Sichuan Huamei Zixin Medicine Aesthetic Hospital in China
Consultant for The Fifth Hospital of Nanchang City, China
Vice Chairman, The Committee for the 1st Aesthetic Medicine Convention for the Global Chinese, Lushan Mountain, China
Injection Specialist for London Plastic Surgery Clinic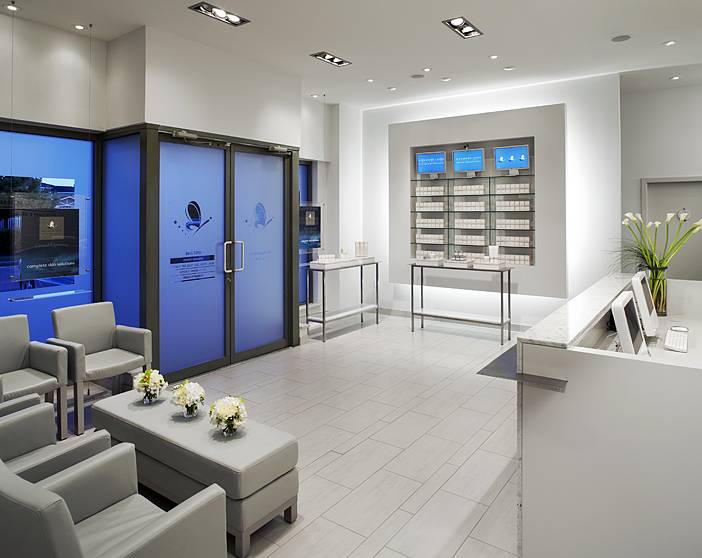 Either you are frustrated with your current skin condition, or simply looking for new ways to maintain the healthy state of your skin, you should be able to find the solutions that best suit your personal needs at Richmond Laser Skin Care & Wellness Centre.
A comfortable environment with advanced facilities that allows you to enjoy the newest technology on skin rejuvenation; a professionally developed medical skin care product line that provide effortless skin improvement in no time; knowledgeable consultants and technicians who give helpful suggestions on various skin conditions; together with Dr. Phoebus Wong's expertise in laser and cosmetic skin procedures – your goal of having healthy glowing skin is accomplished at the moment you step into Richmond Laser Skin Care & Wellness Centre.
Call our clinic today and find out what you can do to impress others, impress yourself.
From cutting edge medical devices to the popular and effective Botox and Dermal Fillers, rest assure that you will find the perfect combination of treatments tailor made to suit your aesthetic needs, right here in your favorite & convenient neighborhood.
Learn More
At Richmond Laser Skin Care & Wellness Centre, we strive to provide medical aesthetic excellence within a safe, clean and comfortable environment.  Dr. Wong has over 20 years of experience in treating almost 40,000 patients with all types of skin conditions.
Learn More